Family. Â A basic social unit consisting of parents and their children, considered as a group, whether dwelling together or not.
In this weeks challenge from the Daily Post we're supposed to define our interpretations of family. Â For myself, I'm going to very literally, show my own family. Â Now that we've been cruising for about 16 months, in various parts of the US and Caribbean, we haven't been able to see as much of our family as we'd like. Â It was quite a drastic change going from living with Matt's mom and step-dad for the last year before we left, seeing them each and every day, to now seeing them twice a year, when they're sweet enough to fly down and surprise us, or when they graciously allow us to steal the spare bedroom back when we come home for a visit.
Then there's my parents, who have been traveling to various spots around the country and even globe for my dad's job, before settling down in Mesa Arizona just a few years ago. Â Even before Matt and I left, I was restrained to seeing them only once or twice a year ever since 2005 when they left our hometown to spend a few years in Vietnam. Â Coming home once a summer to visit family, they've also been charitable enough to fly me out to see them the past few years in Arizona to spend some much needed quality time together.
Family is something you don't often think of when they're right next to you, but let me tell you, they shoot up to number one on your list of priorities as soon as you lose easy ways to connect and visit. Â Most of the time if I'm ever feeling sad or lonely while we're out traveling, my thoughts turn instantly to my family and how everything would instantly be better if I could have them by my side. Â They're definitely mine and Matt's anchor in our lives, and we couldn't be more thankful to have them.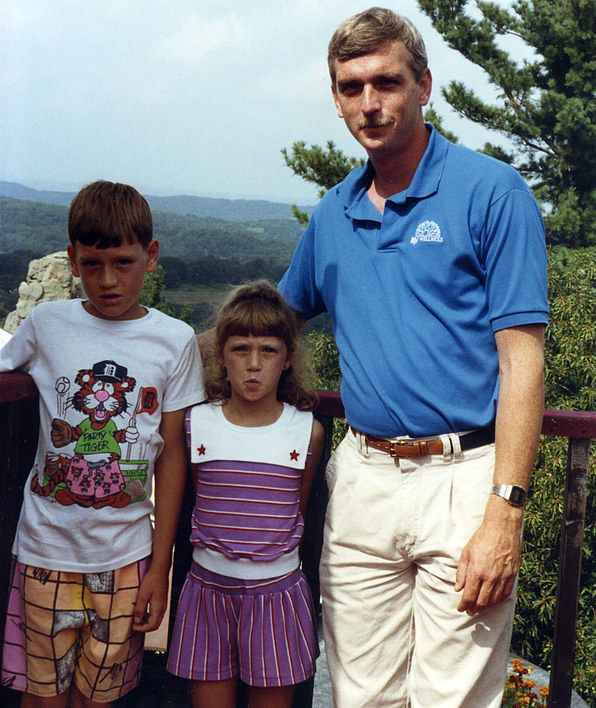 My dad, brother and I, while traveling through the UP.  Don't we look so happy to be there?
Circa 1989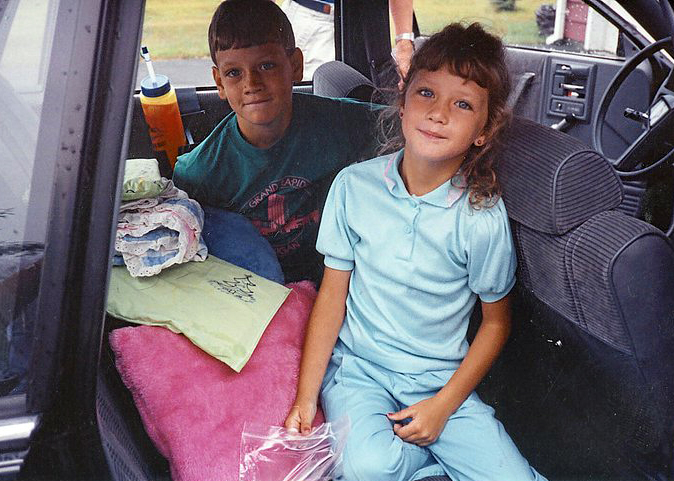 My brother and I, getting ready to road trip home from Minnesota in the back seat.
Circa 1988
 All four of us together again to do some off-roading in Sedona.
Circa 2012