Friday August 31, 2012
This is my view, all day long.
When there are towns to pass through on the canal, or bridges to go under, or locks to drop down, it helps pass the day along. Unfortunately between those things there's not a whole lot going on. A little bit of water and lots of trees. Combine that with contantly being at the wheel with no use of autopilot (unless you want to adjust it every five seconds) and that can make for a couple of long days. Not that we haven't been loving the Erie Canal, it's beautiful, but in between playing games of 'Log or Duck?' where we try to decipher what's in the water ahead of us there's a lot of Deleverance scenery going on and I'm ready for some action again. As I said though, there are still some beautiful sights along the way, so I'll leave you with the best parts of the last few days.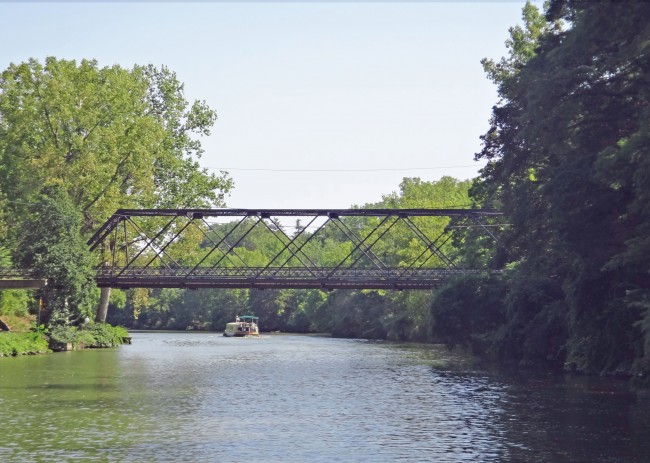 This bridge is in Fairport, NY and also belongs in Ripley's Believe It Or Not.