Thursday March 13, 2014
You'll have to excuse the poor quality of the photos in this post, but 1. They were taken on my point and shoot, 2. I couldn't do much in editing due to the bright backlights, and 3. They were done at 2 am, so, not a whole lot of motivation.
We like whenever we can find a marine consignment store, it's like a candy shop for Matt where he gets just as much joy picking through used and reduced price boat parts as I used to while flipping through the racks at Plato's Closet. 2nd hand isn't always bad, you just have to search a little harder for the perfect item. The thing that brought us out today was a search for a new housing for the membrane for our water maker. Â Salt water corrosion strikes again. Â If we just turn the oceans and seas into fresh water, that would be great.
As soon as we entered, our eyes were assaulted with every kind of boat part possible. Â And multiples of each of those. Â Since I'm not even positive what a water maker housing looks like, I busied myself by walking down each aisle looking at all the parts we could load our boat up with, but hopefully wouldn't need to. Â I think I've taken a 180 from our first marine consignment shops back in NC and FL where I wanted every item that I thought would make our life any easier or at least entertaining (Oooohh, a cassette tape on sailing the South Pacific filmed in 1993! Â Forget that we don't even own a VCR). Â Now I've found myself trying to get as much off the boat as possible (except all my clothes, those will always stay). Â 'Here, want a cast net? Â We've never touched it. Â Just for good measure why don't you take our reciprocating saw as well. Â And guess what? Â It comes with a free cat!'.
Needless to say, I was having fun looking at everything boat, as long as the only thing that made it's way into our backpack was for the water maker. Â Pulling out items here and there, we had only been able to find whole systems together, but no housings standing alone. Â Matt checked a few out just to see if he could disassemble them and use only the parts we need, it would still be cheaper than buying a new one, but so far we were coming up empty handed. Â Talking to one of the associates, he mentioned that his garage at home was filled with boat parts as well and he would be more than happy to search through it for us. Â Giving us a business card he told us to contact him about exactly what we needed and he'd get back to us on if he had one. Â And if he didn't? Â He'd make sure to put us in contact with someone that did. Â Is that service or what?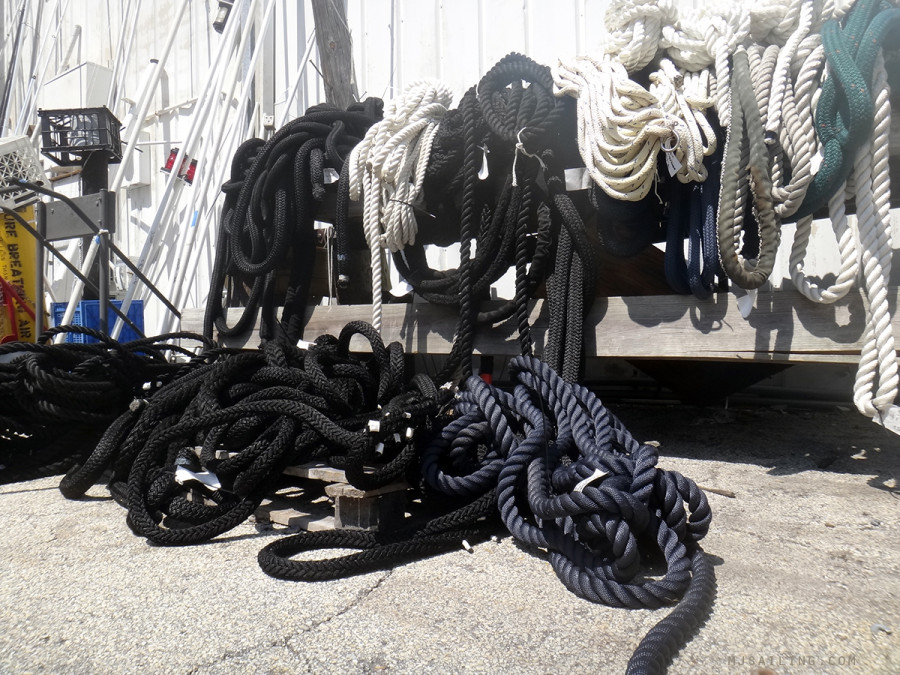 Add a little entertainment to your boat?