Thursday August 22, 2013
With so few days back in Grand Rapids and so much to see, we used one of our afternoons to visit the Frederick Meijer Gardens with Matt's mom and step-dad. Â This is an area on the northeast side of Grand Rapids that's composed of 132 acres of natural wetlands, woodlands, and display gardens. Â It recently ranked in the top 100 most visited museums worldwide, and it's right in our backyard! Â Because of the 132 acres and because we're still a little worn out from our non-stop running around here there's no way we could see everything, but sit back and enjoy the parts we were able to catch.
Lena Meijer Tropical Conservatory
 Lena Meijer Children's Garden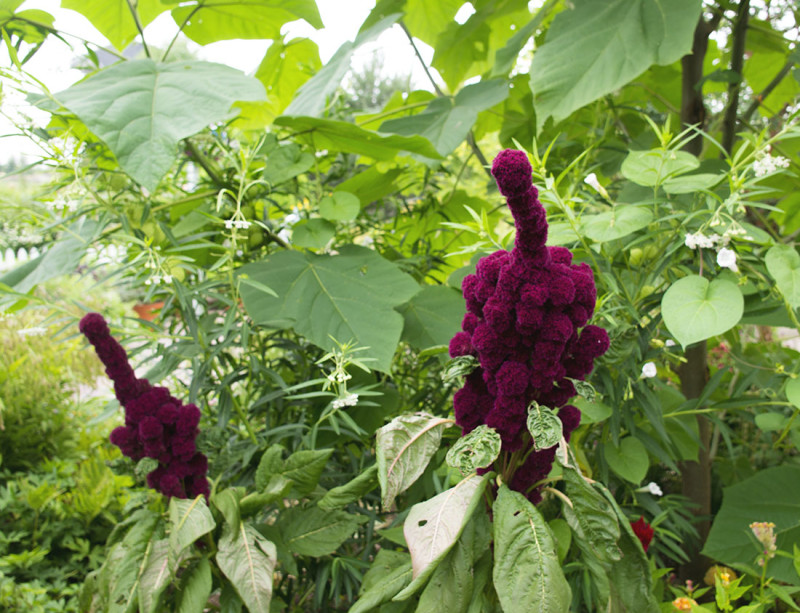 Is it just me, or do these flowers look like they're flipping me off?
The Waterfall
The Sculpture Park
The camera was not on auto-focus.
Later in the evening Matt and I met up with some old friends for dinner. Â Now if I thought that Laura and I were going for a long time at 19 years, I don't have anything on Matt and Kevin who have been friends since they were four. Â Joining us as well was Kevin's wife Cindy, and then Korey, who joined Matt and Kevin's circle of friends in high school, and Korey's new wife Lindsay. Â Have I also ever mentioned that the house Matt and I built in 2004 was kiddy corner to a house that Kevin built? Â Yup, they actually lived even closer to each other as adults than they did as kids, and the secret tunnel plan between their two houses, that they had been dreaming up ever since they were kids, could have been a reality. Â I can't even tell you how many days of our adult youth were spent having BBQ's on Kevin's back deck, or enjoying a bonfire or hot tubbing at our place. Â There have been many great times between this group.
We all met up for dinner at a little restaurant that we used to frequent all the time and was actually in walking distance from our old house. Â We were also surprised and excited to see Korey's dad, Les, there as well, as he used to come to Matt's office and sit for hours as they talked, and has been an avid follower of the blog since we've been away. Â (Hi Les and Mary!!) Â Dinner was a great chance to see what everyone has been up to in the past year, and we were surprised and excited once more that night when we found out that Korey and Lindsay are going to be expecting a baby next year. Â The first ones out of our group, and we're so happy for them! Â With so many new things to catch up on, there was no way we were able to get through all of it at dinner, and had to move the party to Kevin's where we set some chairs up in the driveway and chatted under the starts until after 2 am.
I didn't catch any good photos with my camera that night (they all came out blurry or had people blinking), so enjoy a few photos of our group from Kevin & Cindy's wedding back in 2010.
Matt & Kevin
 Jessica & Cindy
Korey
And just because you've been so good, a photo of our group (including my friend Laura) from when we had a dinner party at our house back in 2009. Â Yes, I made those scarves for everyone, I'm such a dork.